YouTube has launched a diverse array of new features as part of its newest update.
YouTube gets a makeover with this new feature
YouTube has developed a new feature designed to help users identify the most popular parts of a video they are watching, as well as other changes to its video player. The Google firm has added a graphic that people can use to easily locate and watch the most viewed parts of the video they are watching. One that could be particularly useful for viewing longer videos, therefore.
In addition, this feature can help users better navigate to the most useful parts of tutorial videos, or to the most interesting segment, for example in a gaming video.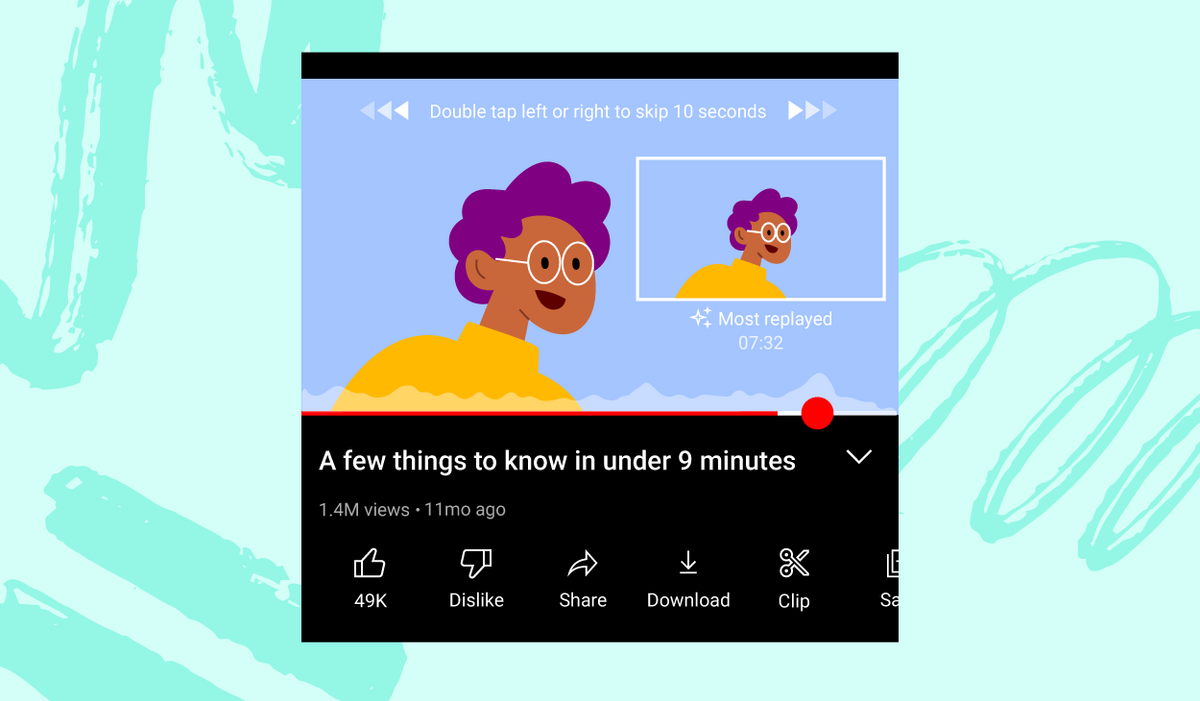 This feature was actually already available as an experience that YouTube Premium subscribers could access from YouTube.com/New, but it will now be available to all YouTube users, free and Premium, on desktop, iOS and Android platforms.
Already, as of May 2020, content creators can break down their videos into segments or chapters. Likewise, it's not uncommon to find them linked via timestamps, but with this new graph feature in place, the process becomes easier and faster for users. In fact, along with the launch of this update, YouTube has rolled out support for video chapters on smart TVs and game consoles.
Read a video again and again, and help the creators
In addition, to improve the user experience, YouTube says it will roll out another exciting new option: Single Loop. With this new feature, users will be able to loop a particular video as many times as they want. To access it, users can simply click on the selection in the menu bar that is used for video settings or for generating subtitles.
On the other hand, YouTube has also launched new on Analytics for automatically translated subtitles. Indeed, designers are very keen to know what works best for their target audience. That's why YouTube has now decided to show which captions were used the most via YouTube Analytics.
Finally, YouTube has allowed subscription price changes to content creators. Previously, membership prices were limited to a maximum of $99, and if a creator wanted to increase it further, they were not allowed to do so. But now they can go as high as $499.
Finally, one more feature. In full screen mode, a new panel now appears to display information about the video: the video description, chapters, comments, among others. Users will be able to access quick action buttons to like, dislike, comment, share or add a video to a playlist directly from full screen mode.
Finally, YouTube announced that it will soon begin another new experience that will allow users to search for the exact moment in a video they want to watch. In core once, this feature will first be made available to Premium subscribers, said the firm.
>