Drawing is a real passion, even a profession for some. With the development of new digital technologies, traditional mediums such as pencil, felt pen or paint have become easily replaceable. Today, the mastery of illustration software is a must for artists, and their use gives a very different rendering from what we expect from traditional tools.
There are many drawing programs available on the market, some free, some not, and all with different characteristics.
The dominant software on the market is quite expensive, and not everyone can afford a monthly subscription to Adobe Photoshop (nearly $20 per month!). But don't worry! There are many free programs available today to meet your needs, whether you are a seasoned artist or a curious beginner. So we have made a selection of the best free drawing software available on the web!
Platforms: PC, Mac, LinuX
MyPaint is a very simple software, with an affordable and customizable interface! The program offers a wide variety of features (unlimited canvas size, layer system…) and a solid collection of brushes that the user can customize for a unique rendering.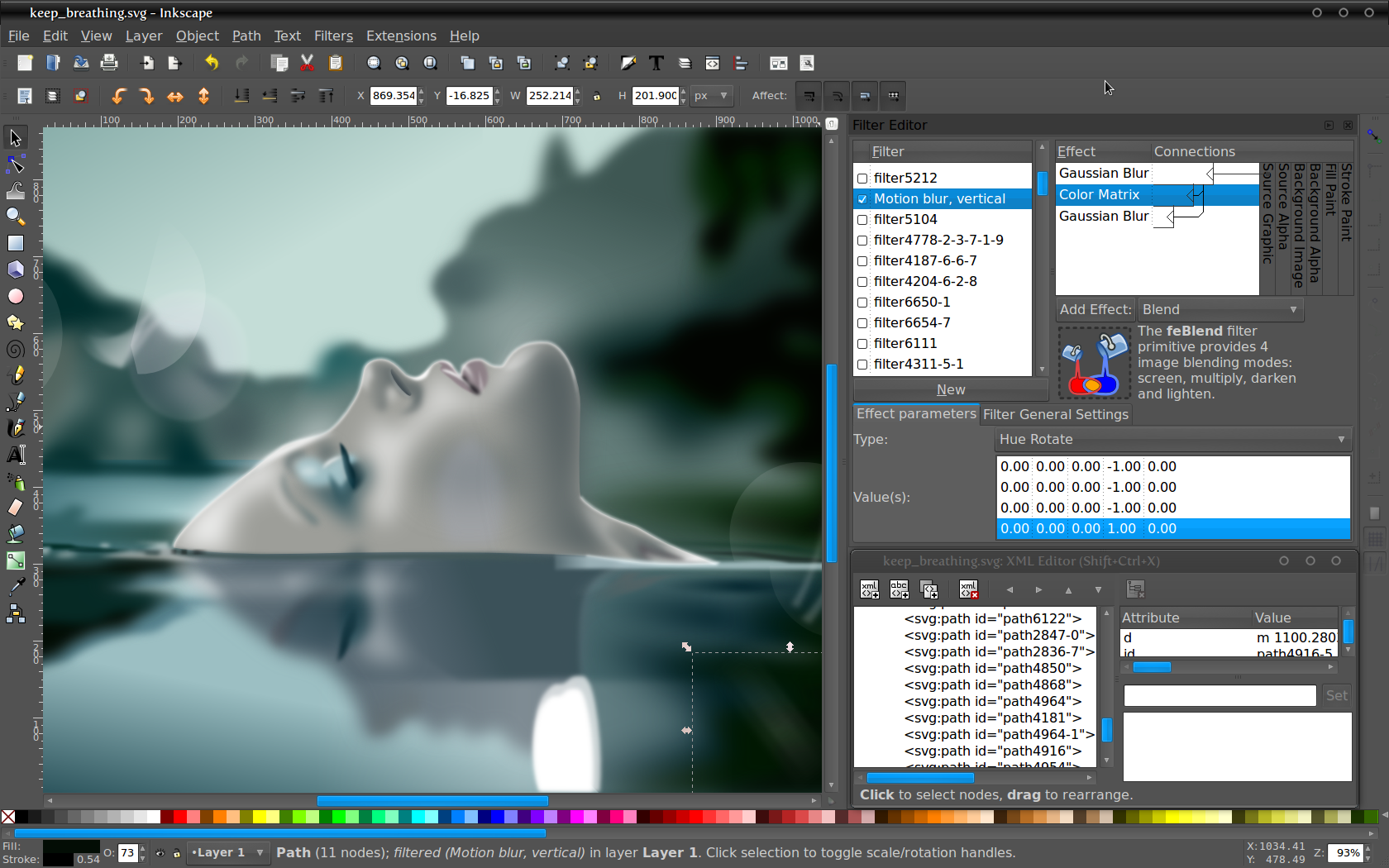 Platforms: PC, Mac, Linux
Available for free, it is an easy to use, intuitive software that has the advantage of presenting similar functionality to Illustrator.
The downside is that Inkscape is aimed more at graphic designers than at illustrators who want a complete painting tool. Thus, some of its features will seem limited to some. However, it remains a solid program that will satisfy budding illustrators.
Platforms: PC, Mac, Linux
Recognized as a pretty solid alternative to Photoshop, Gimp is versatile and can be used as a photo editing tool as well as an illustration software. Moreover, it is easy to use, especially for someone used to Adobe's interfaces. The illustration tools are good, as are the photo editing tools, and it is possible to add plugins and new tools to the program.
Platform : PC, Mac, Linux
Krita is a drawing program similar to Gimp, suitable for both professionals and novices. The brushes are numerous, customizable and adapted to any type of work. Especially since the program also offers many drawing tools, themselves customizable, and photo editing. Krita is very popular in the comic book world, and is increasingly used in video games and animation.
Platform: PC, Mac, Linux
Easy to use and very complete, Medibang is an excellent illustration tool. Even if it is mainly aimed at manga and comic book fans, Medibang can be used for image editing, but with some limitations.
But Medibang stands out especially for the quantity of brushes it offers, and also for its group project system allowing a group of artists to work on the same project simultaneously. Medibang is perfect for beginners looking for an easy to use program to work on their projects. It's almost hard to believe it's free!
>