Apple has announced the discontinuation of its iconic music player, the iPod. This is the end of the famous player that allowed you to put "1,000 songs in your pocket".
After the recent At theend of the BlackBerry, a new page is turned for a whole generation. Apple announced on Tuesday, May 10, the end of the production of the iPod, its iconic digital music player that revolutionized the way consumers listened to music in the early 2000s.
"The spirit of the iPod lives on. We've built an incredible music experience into everything from the iPhone to the Apple Watch," Greg Joswiak, Apple's vice president of worldwide marketing, said in a statement. "Music has always been central to Apple, and making it available to hundreds of millions of users as the iPod did has not only impacted the music industry, but has redefined the way music is discovered, listened to and shared," he continued.
The device that inspired the iPhone
When the first iPod was launched in 2001, it could store 1,000 tracks. Today, there are over 90 million songs on Apple's streaming service. The device was designed by the same team that later invented the iPhone… which quickly eclipsed the little MP3 player.
The small music player has greatly contributed to the digital revolution that affected the music industry in the early 2000s. For the first time, users could store hundreds of tracks in this small object, connect to iTunes (from 2003), listen to podcasts. The range was quickly expanded to build on this huge success, with the Nano, the Mini and the Shuffle in particular, which won over a large audience. But this device also embodies a bigger revolution, a technological one this time, which goes beyond the music sector. Indeed, Apple was inspired by the iPod to develop the first iPhone, released in 2007, recalls BFMTV. Moreover, the famous Steve Jobs, co-founder of the Apple brand, had presented his smartphone as a mix between " an iPod, a phone and an Internet access point ".
450 million copies sold
Rectangular, white, the iPod arrived on the shelves more than twenty years ago, in 2001. He was very popular at the time. This MP3 player and the iTunes software, released during the same year, popularized legal downloading, at a time when the Internet allowed people to get movies and songs for free. However, since its launch, the Cupertino firm has sold nearly 450 million iPods, according to the specialized company Loup Ventures, quoted by the New York Times.
But Apple has updated the iPod software for the last time in 2019, and when the stocks of iPod Touch, the last born of the range will be exhausted, the American firm will definitely say goodbye to this product that has marked the history of the brand.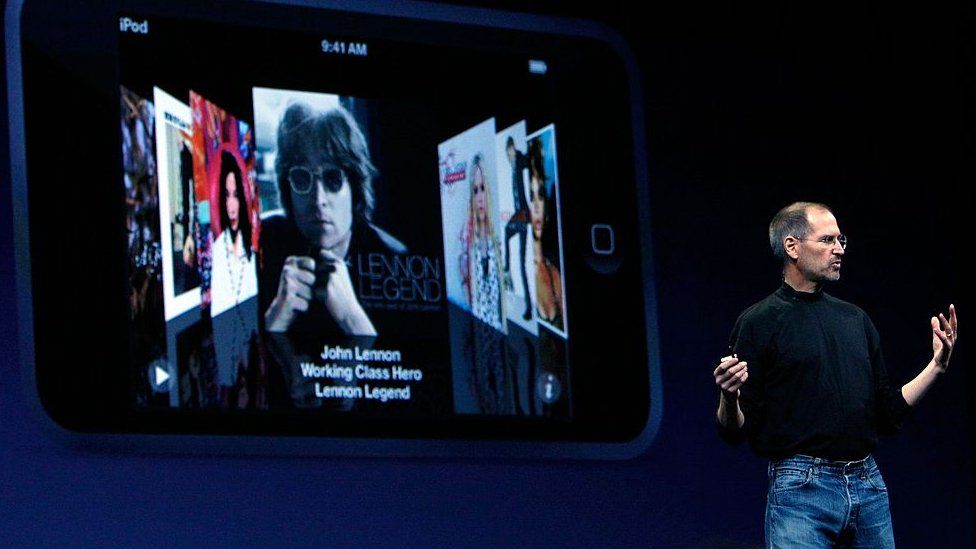 >