Last week, Emtel launched its own mobile payment application, Blink.
Blink: a new M-Payment application
This Thursday, May 12 in Ebene, Emtel launched Blink, its own mobile payment application. This new application, approved by the Bank of Mauritius (BoM), allows users with a Mauritian bank account to pay virtually using any mobile network, either from a smartphone or a tablet. It can be used in Mauritius, Rodrigues and Agalega.
On this occasion, Kresh Goomany, Chief Executive Officer (CEO) of the firm, explained that " This new tool is applicable for all banks linked to the IPS platform of the Bank of Mauritius, allowing debits and credits. Blink gives users control over their time, money and transactions. "
" The application can also be used when you are abroad as long as you have a wifi or 'data' connection ," he added.
Emtel wants to make payments easier
With Blink, payments can be made by scanning any QR code registered with MauCas . Users can also pay by phone number (as on Juice), or by making a direct transfer to a bank account. Moreover, thanks to the system IPS system of the Bank of Mauritius, the application is compatible with all banks in the country, all merchant QR codes and all Internet connections.
Furthermore, by linking their bank account to Blink, individuals can instantly send money to any bank account, receive money, make payments, pay their bills, recharge their phone with credit. The money is paid and received directly into their bank account, so there is no need for them to create and maintain an account other than their bank account. The application also has the particularity of including a "news" segment, where users can keep abreast of important events taking place in Mauritius.
" One has access to the history of all transactions, and Blink also allows for beneficiaries and invoices to be set, making it easier to make repeated payments since there is no need to enter bank details or scan QR codes each time," Kresh Goomany pointed out.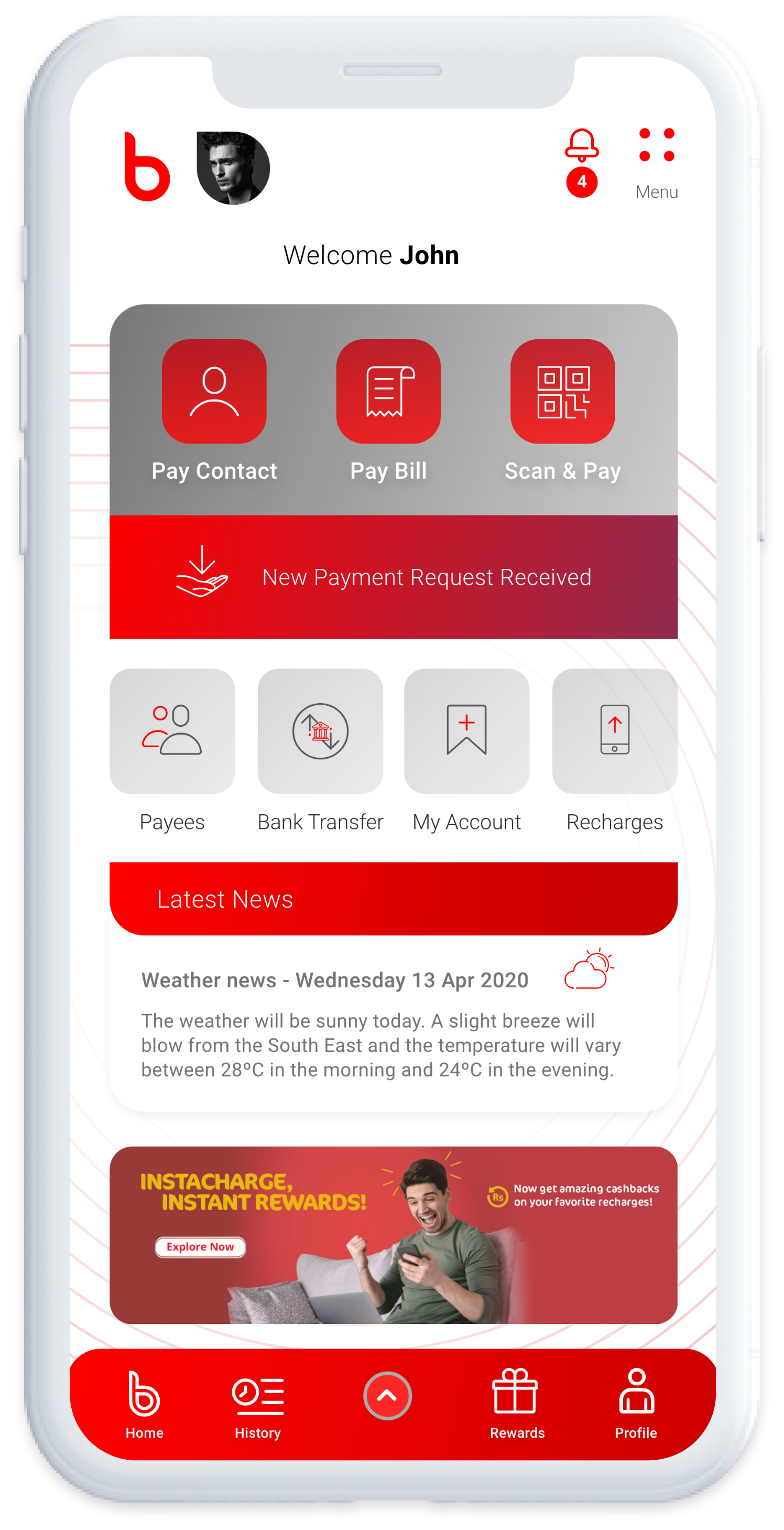 Emtel tries to innovate with Blink
« Blink is a great example of Emtel's strategy of continuous innovation through efficient and pragmatic solutions. The app allows merchants to offer offers and discounts on payments via Blink. Not only are digital payments becoming less expensive, but businesses also benefit from having the money arrive directly into their bank account, limiting risk and exposure to cash handling ", added the CEO of Emtel.
Blink can be downloaded from the Play Store for Android smartphones, the App Store for Apple iPhones and the Huawei App Gallery for Huawei devices. Users can register using their bank account phone number and their National ID Number.
>