With the theme of "Dynamically Enabling Change for the Digital Age", the third edition of the IDC-CIO Mauritius Summit was once again a great success for Mauritian IT managers.
A popular event
The Westin Turtle Bay Resort hosted a one-day meeting of CIOs and senior executives from the Mauritian ICT sector. A rich and full day for these actors of the digital economy who, during this networking conference, were able to discuss together the latest technological trends. An important summit because of the role of the sector in Mauritius, which today represents 5.6% of the GDP and employs over 15,000 people on the island.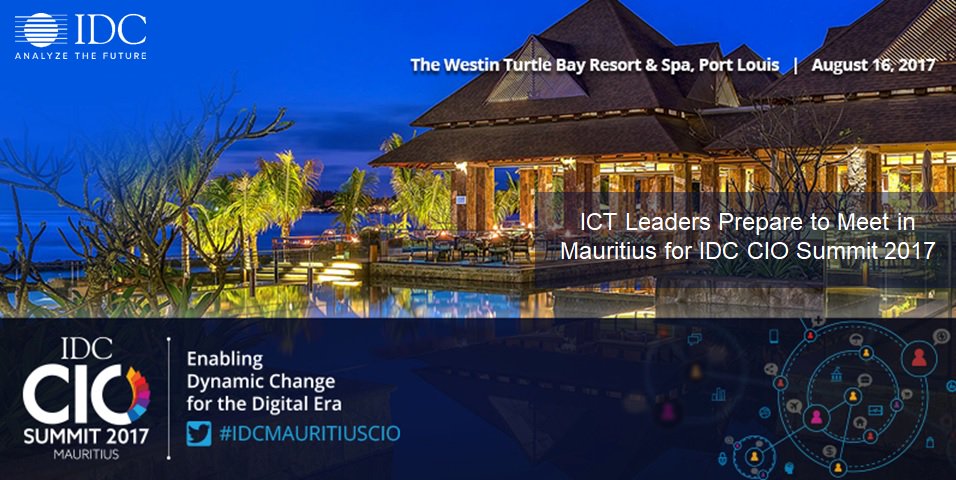 The summit was an opportunity to present data on Mauritian CIOs (Chief Information Officers). Under the aegis of IDC, the fourth best ICT consulting firm in the world, issues such as the challenges of Mauritian CIOs, the digital transformation of companies and the IT challenges of CIOs were discussed. The theme of the skills needed to start the digital revolution on the island was also discussed. This is a real challenge to which the country and its companies are committed, notably through the "Digital Mauritius 2030" strategic document of Yogida Sawmynaden, Mauritian Minister of ICT. For businesses, technology will also serve as a growth accelerator. For this reason, it is the decision-makers within these companies who are invited to attend each year.
Some 160 Mauritian delegations were present at this major event. A meeting of IT decision-makers, it was also an opportunity to develop its network in collaboration with IDC analysts. But not only that, it was also an opportunity to hold interactive round tables, debates and workshops. All of this, of course, in order to better understand this vital market.
IDC, a major international player
IDC is a global subsidiary of The Data Group (IDG) and is one of the world's largest ICT consulting firms. With a presence in 110 countries around the world, the firm is active through its network of seven regional centres. For more than 50 years, the company has been helping and advising businesses, governments and investors. To do this, it employs more than a thousand analysts who compile all the data around the new technology sector.
In 2015, the first edition of the IDC-CIO Summit in Mauritius was attended by over 70 participants. For the second edition, there were more than a hundred participants. As every year, the firm works closely with partners from the IT industry such as Dell, Juniper and EMC. In 2016, Minister Etienne Sinatambou had received from IDC the trophy of "Pioneer in the Development of ICT in Africa".
For 2017, it was under the aegis of ICT and Innovation Minister Yogida Sawmynaden that the summit opened. It was an opportunity for him to remind us that Mauritius had to be competitive on the global market. A competitiveness that could only be achieved through the development of technologies.
>